By Kevin O'Neill
Client Account Executive, Streamline Health, Inc.
Revenue cycle management (RCM) has always been complicated, and it's not getting any simpler. As payor requirements change and evolve, healthcare organizations are expected to keep up, or risk losing revenue. However, RCM managers constantly struggle to do so because the tools at their disposal usually aren't optimized for current conditions, let alone changing requirements.
Furthermore, the siloed nature of modern organizations makes it nearly impossible for all relevant stakeholders to make effective process changes. This problem becomes exacerbated by disparate systems that, at a base level, cannot communicate with one another. The net result: even if an organization had all of the insight needed to optimize the various components of its revenue cycle, it likely would lack the functional integration required to act on it.
To be successful, your organization needs powerful, integrated tools that address challenges in accounts receivable (AR) management and denials management, driven by actionable insight to identify risks and opportunities.
Account Prioritization Optimizes Accounts Receivable Management
To effectively optimize AR management, your staff needs to be able to prioritize accounts based on payor, account balance etc. It's a simple solution, but hard to implement as it requires a means to accurately assign accounts, assign them to the right person at the right time and then monitor progress to ensure those process improvement efforts are actually effective.
"Automated account prioritization is one key to optimizing denials management."
Therefore, your organization needs a configurable tool that can automate the task of prioritization. If accounts were pre-sorted into priority levels based on account type, your organization would be able to realize immediate benefits by simply addressing the highest priority cases ahead of accounts that carry less financial impact.
Tailored technology that involves all relevant stakeholders—HIM, coding, patient access—can help turn a network of disparate systems into one cohesive solution. Once the new, integrated solution is in place, AR managers can simply adjust course as new payor requirements arise.
Increased Transparency Streamlines Denials Management
Denials management is analogous to disease management. To stop an ailment, physicians look to eliminate or treat the root cause of the symptoms. It's the same for denials management. If you can identify the root cause of claims denials, you can take steps to reduce or prevent them in the future.
To find the source of claims denials, your organization needs a robust reporting system that increases transparency across all departments. By removing denials management from its silo and examining it against the broader context of the organization, managers can involve all relevant stakeholders in the effort to reduce these issues.
You need to start with the end in mind. An integrated reporting solution provides the roadmap. On one end, you'll see your denials, at the other, the cause of those problems. Then you can take action to address the source issues until your rate of denials is more manageable.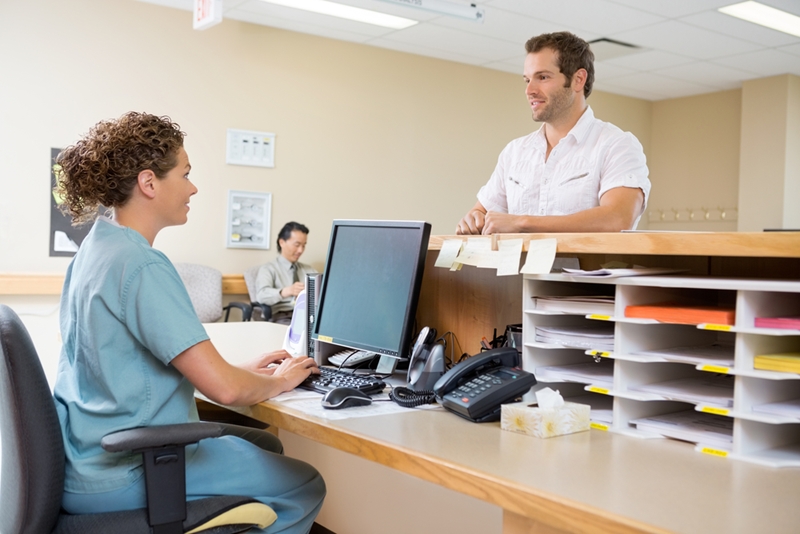 Business Analytics Tools Drive Financial Results
Optimizing RCM and overall financial performance is no easy task, especially when you have to consider every line of business, including inpatient, outpatient and ambulatory services. However, to analyze the business from an all-encompassing point of view, you need all of your data to play nicely together.
You could have the best RCM software and the best charting software, but if these systems are unable to work well together, you'll inevitably lose your competitive advantage against organizations with integrated solutions. Ultimately, time is your most precious resource, and if you're spending too much of it on simply getting your systems to interact, it's wasted.
When you have a fully integrated business analytics platform, you can establish and track key performance indicators, optimize operations and reduce risk.
If you want to improve your organization's overall financial performance, you can't treat each symptom individually, because they're all connected. To optimize AR collections, improve cash-on-hand, solve systemic denials, engage your staff and gain actionable business insights, you need integrated solutions.
To learn how easy it is to adopt integrated RCM solutions, click here.
Subscribe to
Our Blog

Sign up to receive revenue integrity and revenue cycle management news from the healthcare technology experts at Streamline Health Solutions, LLC directly to your inbox.